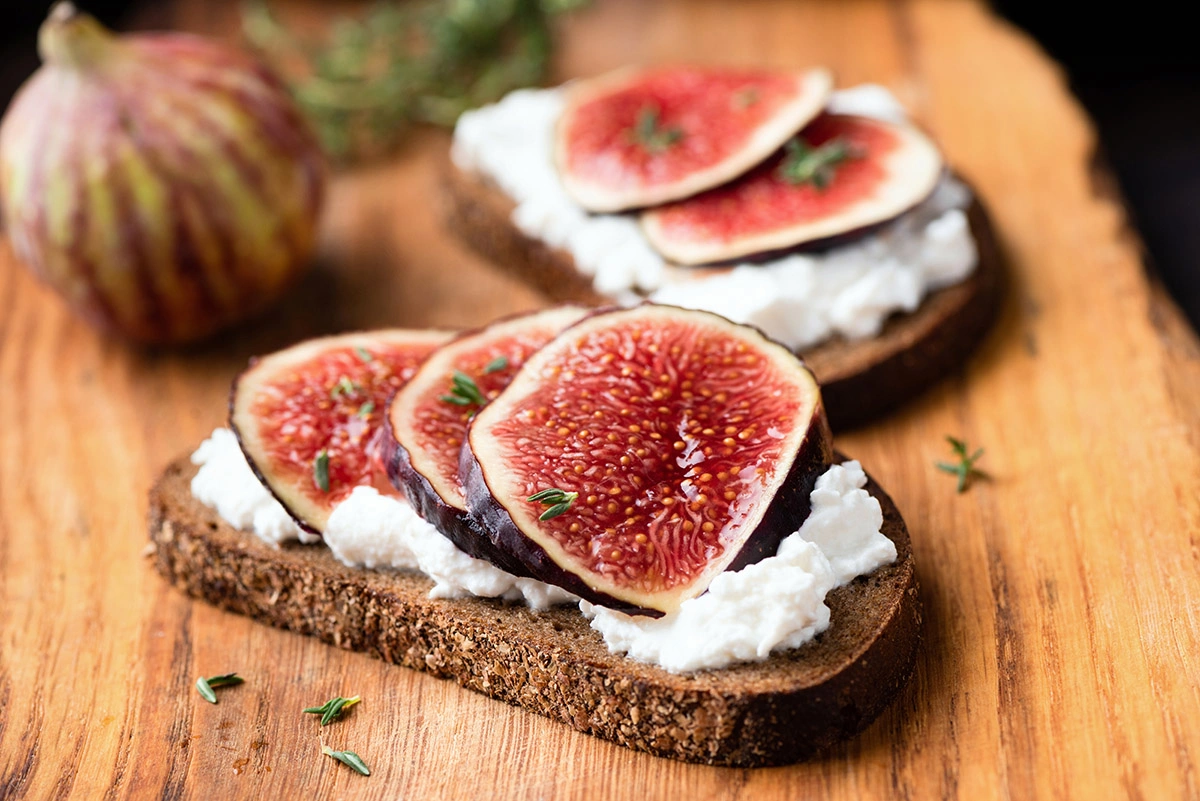 Move over butter board. Your 15 minutes are up.
Introducing the cheese board that combines the creamy share-ability of a butter board with the evergreen appeal of cheese.
Tangy goat cheese is whipped with sweet, rich mascarpone and just a touch of honey, then topped with figs, more honey, flakey sea salt and cracked black pepper. The cheese and mascarpone combine into a (dare we say) butter-esque flavor and mouth-feel, but with more body and tang. We also add chopped pistachios for a crunchy contrast.
This cheese board is the one that is first to be ravaged on a buffet table. It's the one that people will beg to know the recipe, assuming it's a complicated feat that you slaved over all day. (Seriously, this will happen)
This is when you can inform them that in fact, it takes less than 15 minutes with only a handful of ingredients.
In short: it's extremely low effort for high sophistication. We love these kind of recipes.
So without further delay:
Whipped Goat Cheese & Mascarpone with Figs, Honey & Cracked Black Pepper
Want to Get All the Ingredients Right Now?
You can. We're Farmstead, a grocery delivery company serving neighborhoods up to 40 miles from the San Francisco Bay Area. We're delivering insanely fresh and local groceries to customers like yourself in as little as a few hours with no fees. If you give us a try, you'll receive $30 off your first order (of $70+) and a free gift.
Click here to add all of the ingredients for Whipped Goat Cheese & Mascarpone with Figs, Honey & Cracked Black Pepper into your card. Or click below to browse all of our aisles.