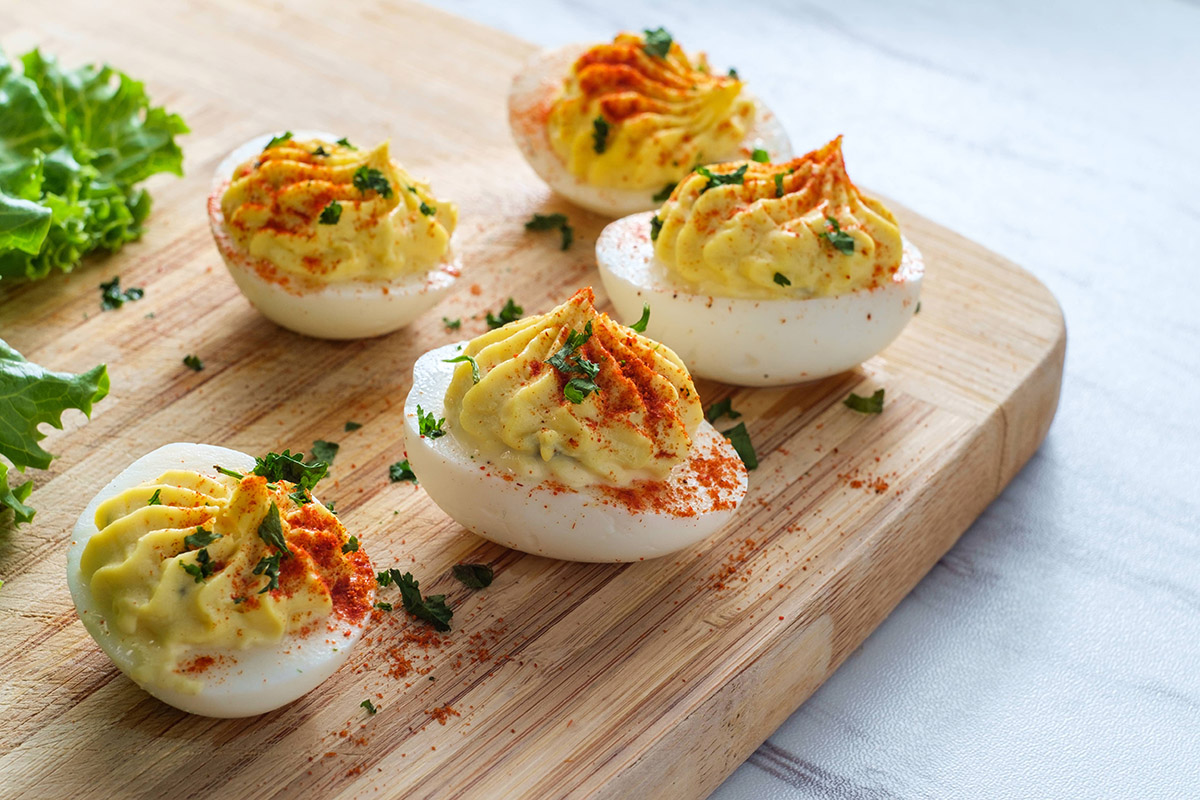 Looking for an easy and elevated item to add to your brunch board or Easter Holiday meal? Look no further.
Whipped Deviled Eggs
In this recipe, traditional deviled eggs are made positively decadent with the addition of fluffy whipped heavy cream, and a touch of butter. A dash of minced pickles provides the perfect balance of acid to round out this simple but outstanding take on a brunch classic.