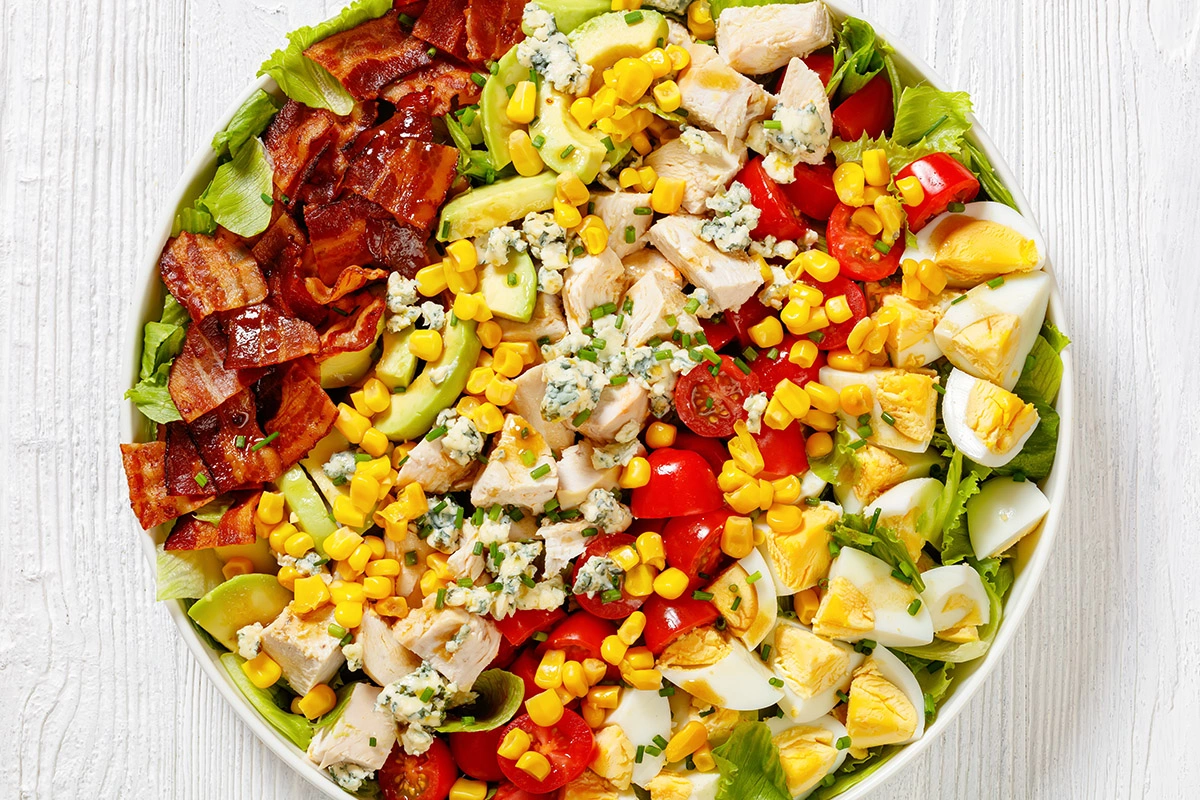 The Cobb Salad is a total MVP of the salad world. Not only is it full of fresh veggies, but it also contains ample protein from chicken, bacon, and cheese to keep you satiated.
In this recipe, we're kicking the flavors of a traditional cobb salad into high gear with the addition of warming Southwestern spices like cumin, chili, oregano and cayenne.
We've swapped bleu cheese with rich, crumbled cotija, and added the sweetness of fresh corn to cut through the heat of the dressing.
It all comes together quickly with the help of pre-made ranch dressing, and requires very few dishes to be dirtied—which of course we love.
Tex Mex Cobb Salad
This recipe is delicious just the way it is, but can also be modified to suit your tastes or what you happen to have in your pantry. There are many other ingredients that taste great in this recipe. Here are some ideas:
Proteins: Shrimp, Pork, Steak, Tofu, Black Beans, Pinto Beans
Toppings: Black Olives, Red Onions, Fresh Cilantro, Salsa, Tortilla Chips, Shredded Mexican Cheese
Farmstead Delivers Groceries—have this recipe delivered
Want to make this recipe? Click below to magically drop all the ingredients into your cart. Once you checkout it'll just be a couple hours before we have that to your door.
Order Ingredients for Tex Mex Cobb Salad - SF/Bay Area Residents
Order Ingredients for Tex Mex Cob Salad - San Antonio Residents
Did you know that Farmstead is now available in San Antonio, TX? You can have all of the ingredients to make this salad delivered to your door in as little as one hour, with no fees whatsoever. If you live in the area, give us a look.