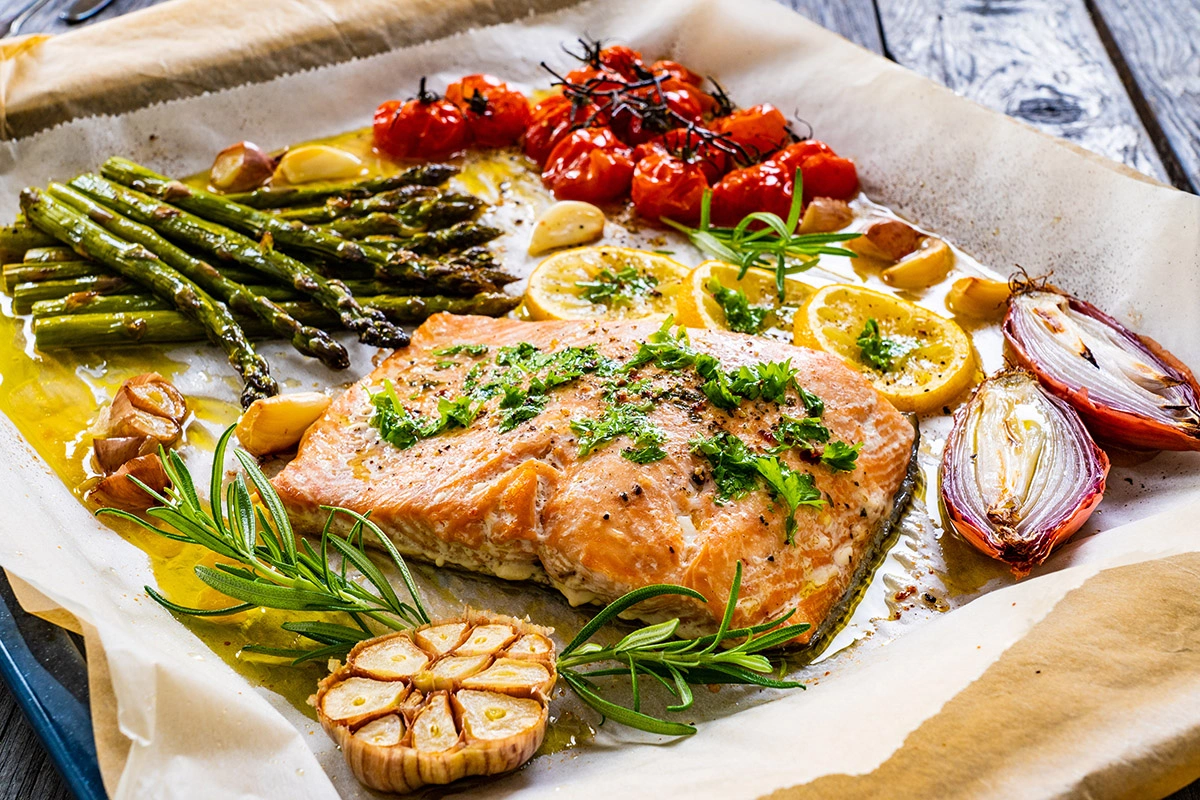 Back to school, back to work, and back to routines. That's what September is all about for many people. If you're like us, you're probably hungry (pun intended) for low-effort weeknight meals that aren't over-processed. Here's one you'll want to put on repeat again and again.
Sheet Pan Salmon with Tomatoes & Feta
Healthy, nutritious salmon roasts on a large sheet pan accompanied by asparagus, tomatoes, red onion, garlic, and lemon. A squeeze of roasted lemon brightens up the flavors, and complements the tang of fresh feta crumbled over top. This recipe is an easy crowd-pleaser, results in very little clean-up, and takes less than 30 minutes to pull together. What a win!
Have All Your Groceries Delivered with Farmstead
Click here to add all of the ingredients for Sheet Pan Salmon with Tomatoes & Feta into your Farmstead order, and have them delivered to your door.
Better yet, have any groceries you need delivered within hours anytime you need them, with no fees. That's the beauty of Farmstead. If you're new here, we drive up to 40 miles around the San Francisco Bay Area, and stock fresh produce, meat, dairy, eggs, home goods, and pantry staples. We also carry a huge variety of locally crafted products. New customers get $30 off their first order, so what's to lose?

Shop Farmstead >