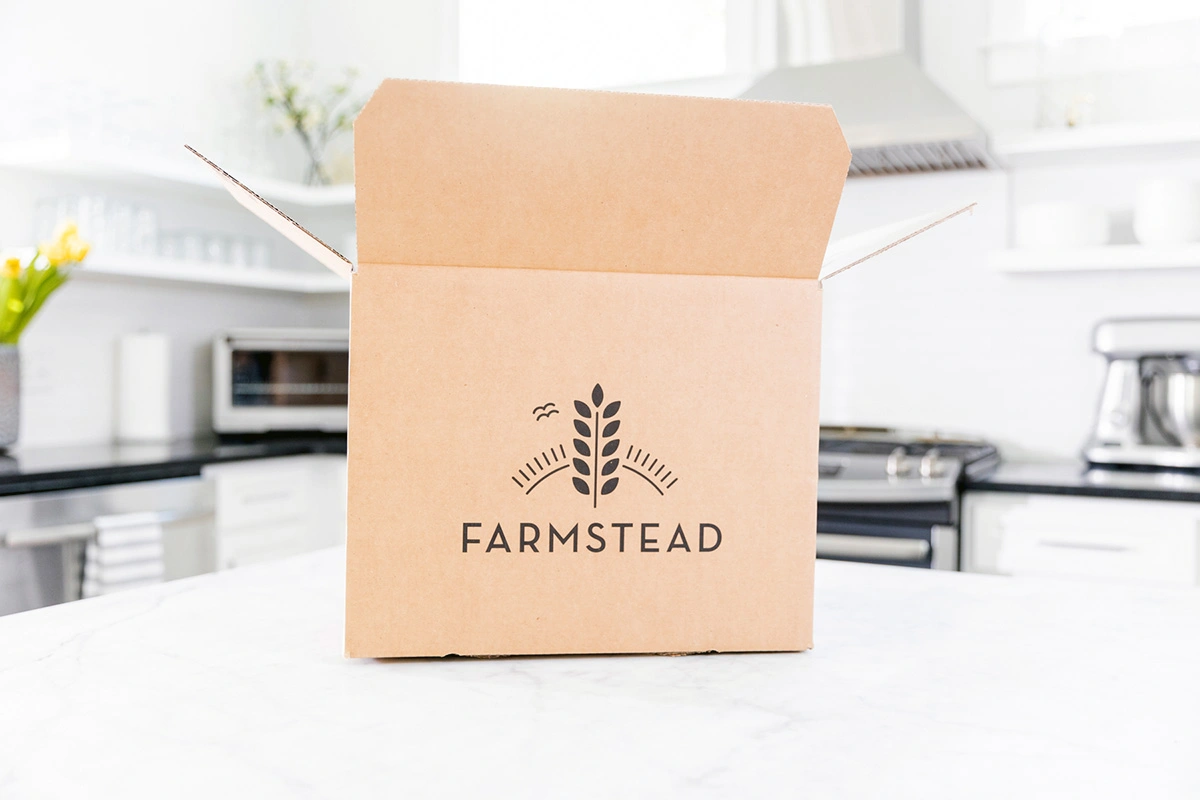 We hope you absolutely love each and every Farmstead grocery order. Here's one more reason to love them: they're super sustainable! All of the packaging we use to transport your groceries is recyclable, reusable, or compostable. Here's a quick overview of how to reduce your waste after each Farmstead delivery.
How to Return or Recycle your Farmstead Box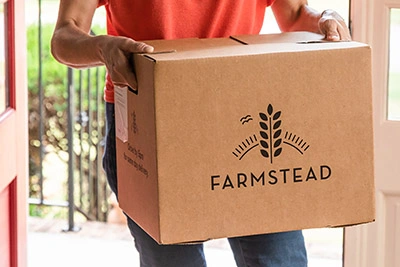 Unfold your cardboard boxes so they are flat and leave them for your driver to pick up at your next delivery. If they are in good condition, we sometimes reuse those boxes. If they are not able to be reused, we will gladly recycle them.
What to do with Foil Liners & Gel Packs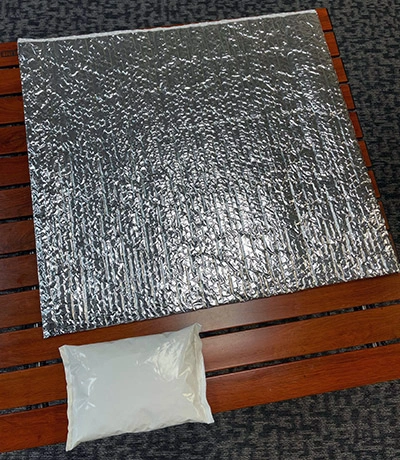 These are the materials we use to keep your fresh and frozen items at a cool temp, and yes, we recycle these too! You can leave foil liners and gel packs for your driver to pick up at your next order. Another important note: if for any reason your gel pack breaks, the substance inside is drain-safe.
Returning Glass Milk Bottles at Farmstead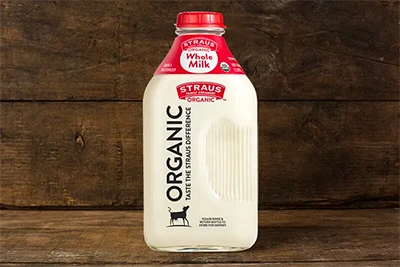 You can leave rinsed milk bottles for your driver to pick up at your next order as well. If you paid a deposit, that will be credited to your account at the time of pickup.
What to do with Produce Bio Bags
All of our loose produce will arrive in a produce bio bag that looks something like this. While these bags are often mistaken for plastic, they are actually made from 100% certified compostable and biodegradable material. We do not pick these bags up, but rest assured: they are safe to use in compost, or literally bury in your yard.
Reduce Your Footprint When You Choose a Weekly Route
So you're interested in being more eco-friendly? Joining a Farmstead weekly route is an easy way to reduce your footprint even more. When you and your neighbors join our Weekly Refill & Save program, we're able to reduce the amount of time our drivers spend on the road by planning the most efficient routes.
We also offer you exclusive discounts on every order, including a standing 5% off discount on products you purchase every week. And weekly customers are eligible to participate in our Buy More, Save More program, reduce your weekly grocery bill by up to $15.
Want to learn more?

Get Weekly Refill >>