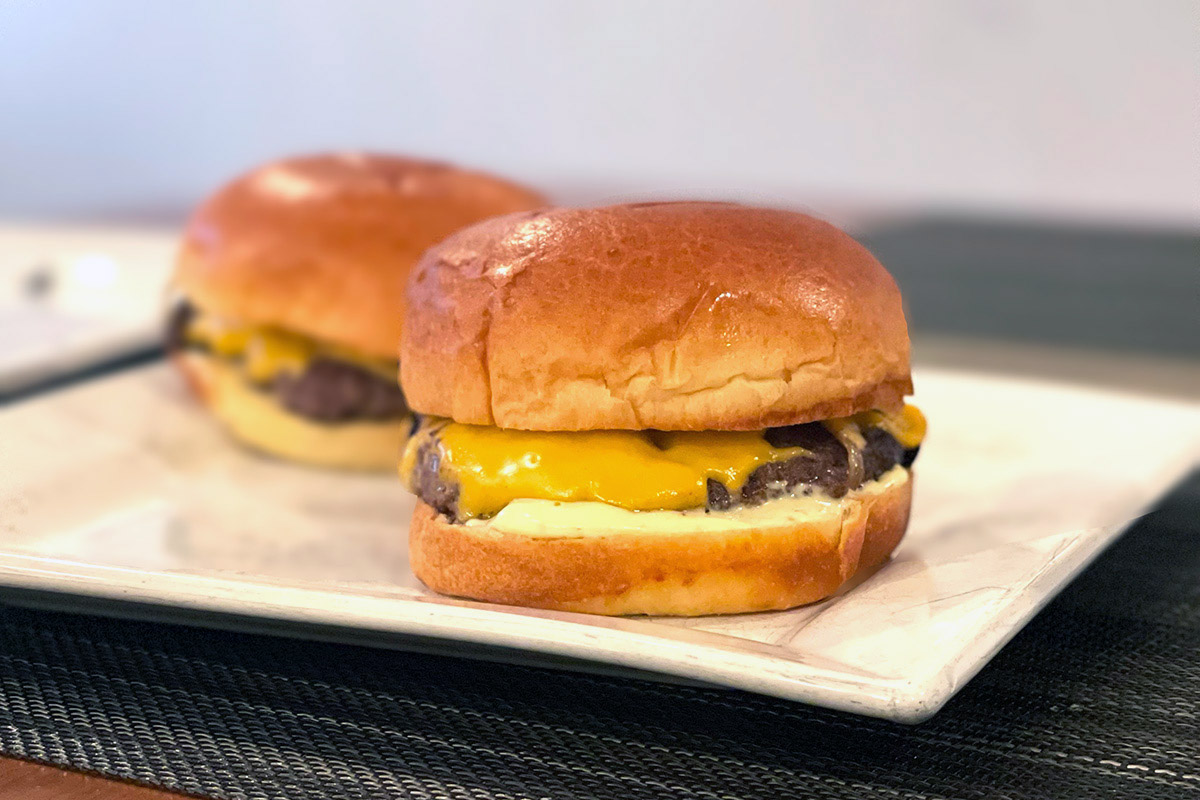 Try Our Recipe for the Grilled Onion Cheddar Burger
But first, take a trip with us back to 2013.
For those who remember, there was once a burger on the McDonald's Menu called the "Grilled Onion Cheddar Burger." This stand-out sandwich quickly gained popularity for it's simple composition and elevated ingredients. Two soft burger buns, one slice of real cheddar cheese, grilled caramelized onions, and a burger patty, all married together in perfect harmony on a flat top griddle. All of this, for a whopping $1. This, dear reader, was the stuff that fast food dreams were made of.
And then the unthinkable happened.
What Happened to the Grilled Onion Cheddar Burger?
Sadly, this burger was discontinued, never to return. Rumors state that the burger's ingredients made for consistency and temperature issues in a fast food restaurant format. And so the burger was no more, reduced only to a bit of lore that Gen-X and Geriatric Millennials would recount to their children.
Is this an over-the-top setup for a simple burger recipe?
Yes, definitely.
But we think it's justified. Since 2013, no fast food chain has reasonably recreated this burger. Sure you can go to a sit-down burger establishment and order something a little more luxe with the price tag to match, but where's the fun in that?
In our recipe, we try to make up for some of the only shortcomings of this sandwich: a larger patty (McDonald's is well-known for having burger patties that are on the smaller side for the industry) and the addition of a tangy mustard-mayo to provide counterpoint to the sweetness of the caramelized onions. We think it's about as good as it gets.
So without further delay, here is our modern take on the Grilled Onion Cheddar Burger.

Ingredients Recommended for Grilled Onion Cheddar Burger
Now anytime you're longing for this fast-food favorite, you can make it without having to leave the house and with superior ingredients. Here's our preferred brands for this recipe. But you can certainly use your favorites and the burger will still be delicious.
Eel River's Organic Grass-Fed 80/20 Ground Beef
Tillamook Medium Cheddar Cheese Thick-Cut Slices
Woodstock Organic Stone Ground Mustard
Get Everything You need for this Recipe Delivered!
At Farmstead, we don't just write recipes about our favorite discontinued fast-food sandwiches. We also sell all the ingredients! We're an online grocer delivering up to 40 miles around the San Francisco Bay Area. If you're in our delivery zone, we offer all new customers $30 off their first order (of $70+) and a free gift when they try Farmstead. We offer same-day delivery of ridiculously fresh food, and we never charge fees of any kind.