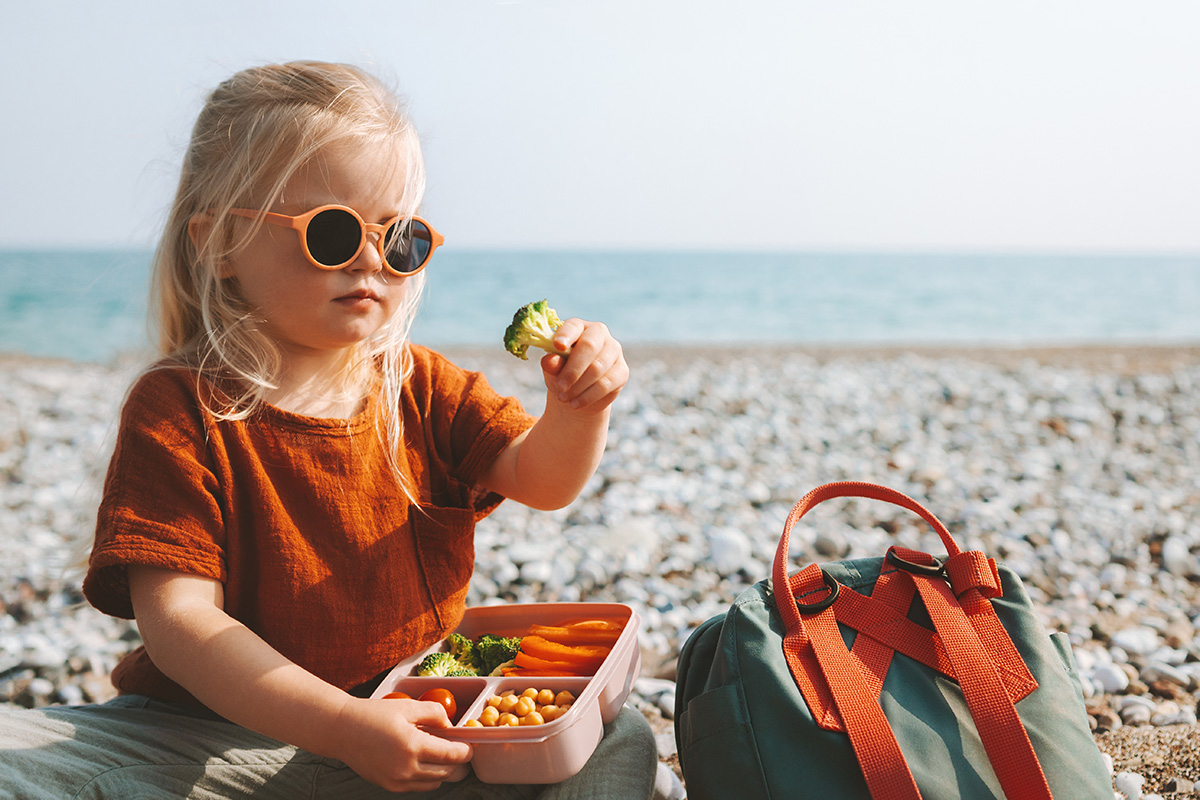 Kids are frequently hungry. Today, junk or processed food is the go-to choice for busy moms (and dads). However, these foods are usually loaded with salt, sugar, and artificial ingredients, making them an unhealthy choice.
Instead of going the unhealthy route, take advantage of snack time to sneak additional nutrients into your kids' diet. You just need to be a bit more creative when prepping daily munches for them. To help you out, we've compiled recipes for healthy snacks for kids so you can keep your children energized, nourished, and satisfied!
6
Healthy Snacks for Kids
Nut Mixes
As toddlers' teeth grow, so does their appetite. Let them munch on some nuts mixed with fruits to keep them busy until the next meal and keep their nutrients at a desirable level. You can even let them choose what goes into the jar. Nut mixes aren't the only healthy snacks for toddlers. They're also a treat for busy moms, visitors, and teenagers because of the varied flavors and texture. Create your own mix, or try our recipe here:
Smoothies
Looking for healthy snacks for kindergarteners? Making and tasting smoothies will definitely spark the curiosity of your young ones. Let them help you make a smoothie on a hot day. Other than having a yummy cold drink, they will be introduced to the wonders of the blender. Let your kids have fun by letting them choose the fruits, drop them in a blender and push the blender's buttons. You could start your kids with the classic mango and pineapple mix and let them choose the next one. There's no wrong mixture – but keep your smoothie simple for a more concentrated taste!

Check out our blog: 8 Nutritious and Easy Smoothie Recipes.
Sweet Potato Fries
Don't we all like French fries? But then, they have too much salt and oil, which makes them especially unhealthy for kids. Moms need a better alternative. Enter oven-baked sweet potato fries. These fries require less oil and salt but they're just as fun to eat.
Veggie Dips
Veggie dips are great for babies and toddlers alike. This is one of the healthy snacks for kids that moms need to take charge of since it involves a lot of knife work. Complement your bowl of fresh vegetables with sour cream dip.
Banana Oat Muffins
Bite-sized snacks fit into any lunch box as a save-for-later treat, along with other healthy snacks for kids. Banana oat muffins are perfect for dessert. They're bite-size, nutritious, and simply delicious. Here's a hassle-free muffin recipe for you.
Kale Chips
Finding healthy snacks for teens and kids can be difficult because they prefer flavorful and easy-to-eat food. But with kale chips you'll hit two birds with one stone. Making kale chips is fast and easy — just season and bake. Plus, kale is high in fiber and high in vitamins A, K, C, E, and calcium.
Cherry on top
Busy moms have a lot on their plate, but preparing healthy snacks for kids shouldn't be impossible. Next time your kids ask for a treat, give them a nut mix, smoothies, sweet potato fries, veggie dips, banana oat muffins, or kale chips. Beyond keeping your kids well-fed, we hope these recipes allow you to bond over eating and cooking. And if you're finding it hard to squeeze in grocery shopping into your schedule, use the Farmstead grocery app and have fresh ingredients delivered to your doorstep.