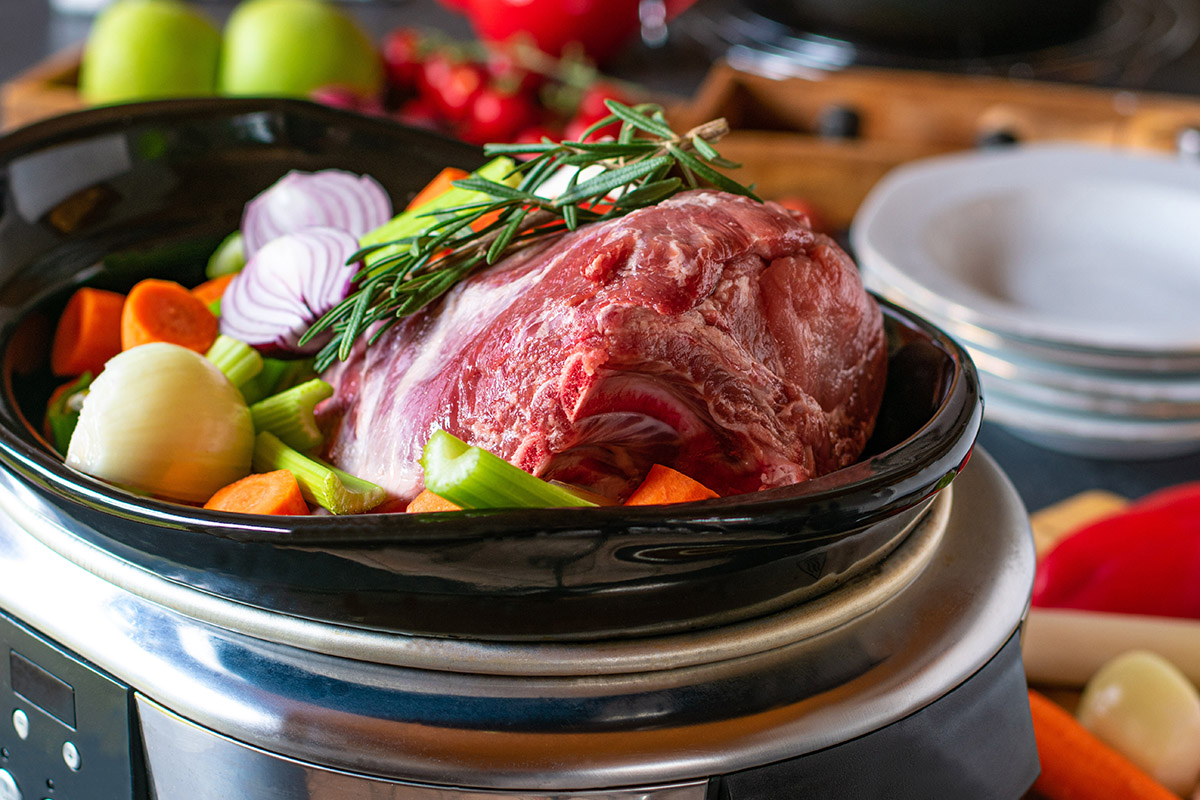 Just because you're using a slow cooker doesn't mean your meals have to be heavy or stodgy—there are plenty of light, fresh, and easy summer crockpot recipes to beat the heat without sacrificing flavor, and satisfaction, or your personal ethics.
Here are four of our favorites:
Pasta with Red Clam Sauce
Perfect for busy weeknights or when you're expecting company, this dish is light yet intensely flavorful, and it comes together in a snap. Try it out and don't be surprised if this becomes one of your go-to summer crockpot meals.
BBQ Chicken
This recipe for BBQ chicken is one of our favorite summer crockpot dump meals—it's so easy to make and produces juicy, flavorful chicken that's perfect for sandwiches, salads, or eating straight off the bone.
Lamb Pita Pockets with Yogurt Sauce
This twist on the classic gyro is great for a light lunch or dinner. Slow-cooked lamb, fresh veggies, and a cooling yogurt sauce are nestled inside warm pita bread for a meal that's easy to eat on the go. It's loved by everyone, from kids to adults, making this one of the most reliable summer slow cooker recipes around!
Poached Salmon
If you want to keep your summer meal prep light but satisfying, this poached salmon is just what the doctor ordered. Easy to prep and packed with protein and healthy fats, this dish is versatile enough to be served as-is, on top of a salad, or inside tacos or wraps.
Meet Farmstead
Don't have the ingredients for our light summer crockpot recipes on hand?
We've got you covered there, too!
Farmstead is an online grocery delivery service that uses artificial intelligence (AI) to deliver everything you love about local food from around the corner, right to your door. We work with local farmers to bring you the best of what's in season, and our team of full-time personal shoppers hand-pick your order with care.
We don't charge delivery fees, service fees, membership fees, or inflate prices. Save on time and money this summer, without sacrificing flavor, quality, or ethics, by signing up to Farmstead today!