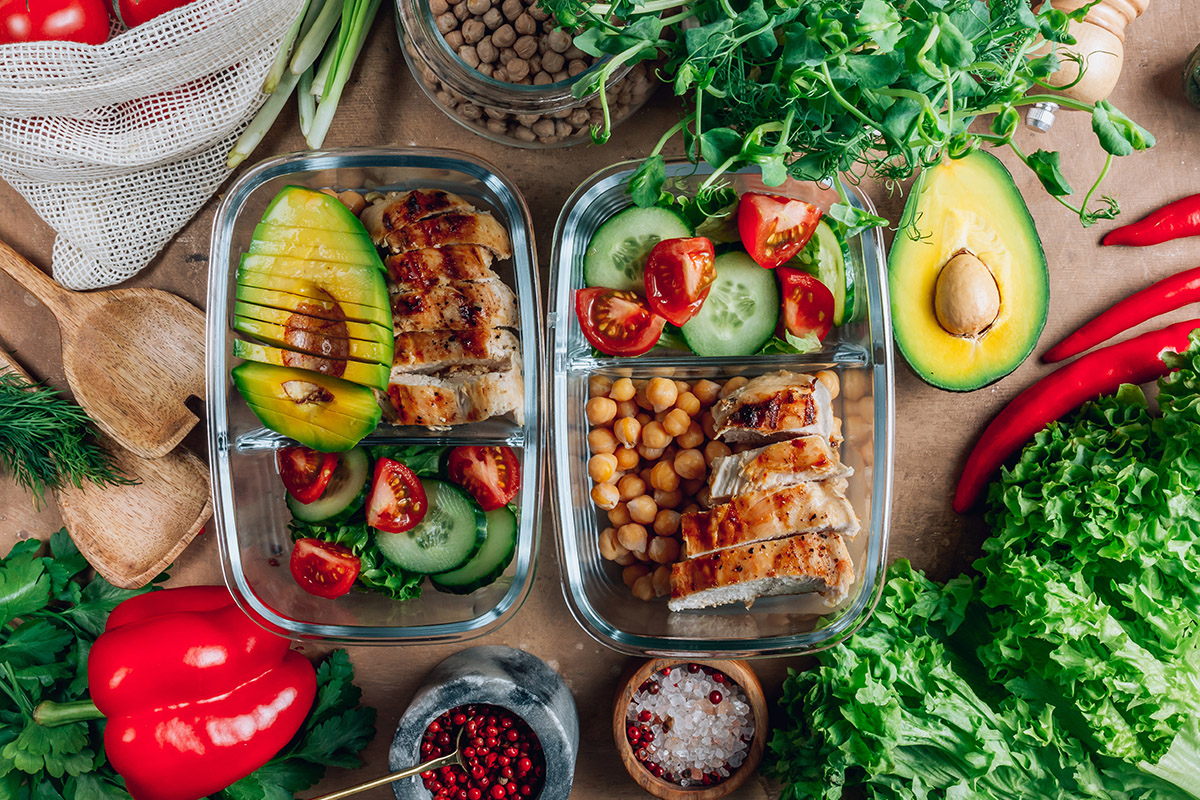 Eating healthy can be difficult, especially with so many ready-to-eat meals, convenient delivery options, and that delicious smelling bagel on the sidewalk.
One of the biggest challenges of eating healthy is the time needed to prepare healthy food. For most of us, it is far more convenient to eat outside than do grocery shopping every week. Having to clean up the kitchen after cooking can be draining, too, especially after a day at work. But eating and cooking healthy meals every week can be possible with proper planning.
Planning your meals ahead of time can save you money and time, prevent food waste, and boost your health. But we know thinking of daily meals can be tricky. So, here are easy meal prep ideas to cover your whole week!
Healthy Meal Prep Ideas
Breakfast Burrito
Coffee is the best way to start the day. But have you ever tried starting your day with a burrito? That'd be an exciting morning meal! However, making a burrito will take some time if you prepare everything just before going to work. So, allocate at least 30 minutes of your weekend to ready your burrito. Then all you have to do in the morning is toss that burrito in the microwave and make coffee. Here's a meal prep manual for you.
Chili Lime Chicken Rice Bowls
Healthy meal prep ideas for lunch can be hard to execute but this isn't one of them. These chili lime chicken bowls come with colorful bell peppers and aromatic rice that make for a deliciously spicy meal. Meal prep bowls like this are super easy, perfect for when you need a meal in minutes.
This 30-minute recipe is good for 4 lunches. You may store the chicken rice meal in your refrigerator. It can last for 3 to 4 days. When you're ready to eat it, reheat it in hot oil and mix it all together. You can also heat it in the microwave in the office kitchen for 4 to 5 minutes.
Maple Glazed Salmon
Healthy meal prep ideas for dinner? You won't believe how tasty basic ingredients can be! A simple yet delectable blend of maple syrup, salt, and pepper is sprinkled over maple-glazed salmon. Even on your busiest night, this dish is a simple way to get a healthy supper on the table. The sweet, salty, savory, and zesty flavors complement the fish's natural flavor without overwhelming the dish.
Quick recap
Cooking healthy meals shouldn't be too stressful. It just requires proper preparation from getting groceries to preparing meals. Setting aside time on the weekends for prepping is also a big help. You'll be amazed at how many meal prep ideas you can turn into reality. The best part? You'll save time, money, and food while satisfying your palate.