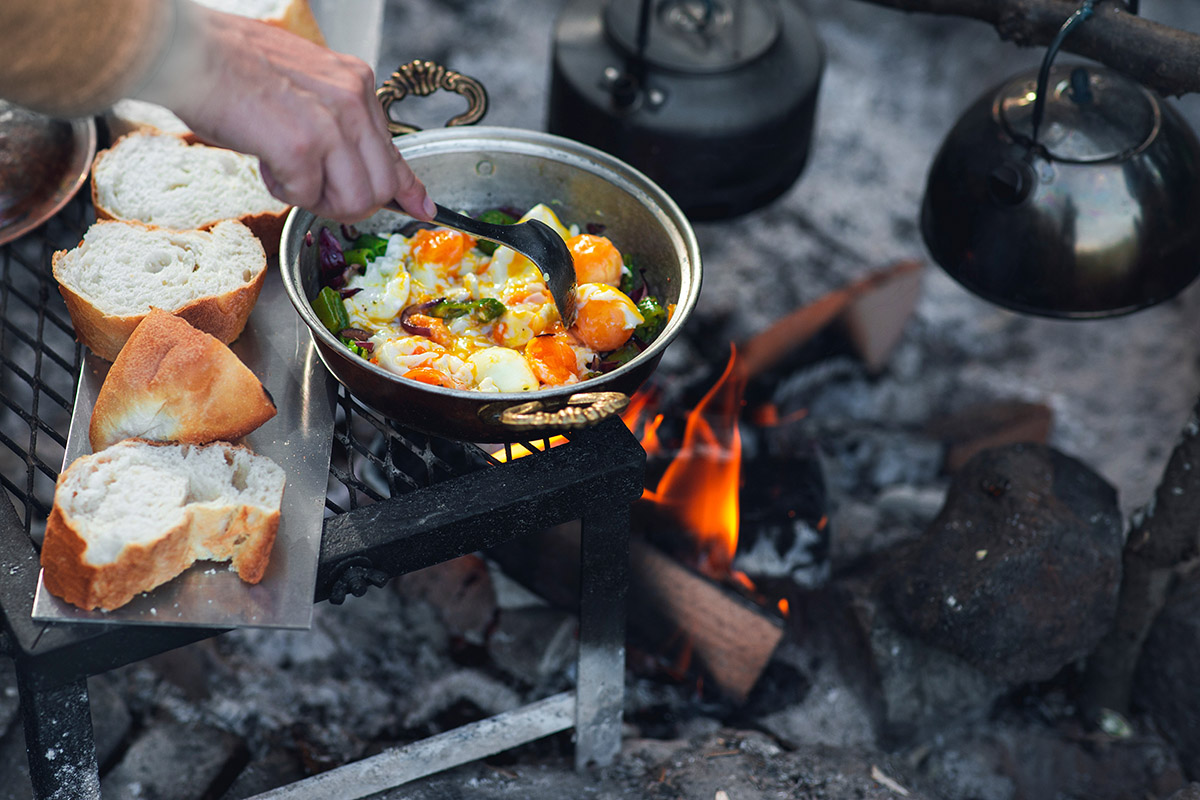 While make-ahead camping meals are great, sometimes you just don't have the time (or energy) to plan and prepare everything in advance. Our four easy camping meals don't require any special equipment or cooking skills, so you can just say "yes" to that last-minute trip without any stress.
Easy Meals for Camping
Whether you're looking for general camping food ideas to inspire your meal planning or simply need some quick and easy camping meals for family, we've got you covered.
1. Spicy Sausage Breakfast Hash
The first morning of any camping trip can be rough. You likely woke up early to make the most of the day and may have spent the previous night tossing and turning in your sleeping bag.
We love a heavy breakfast to get our first day on camp started, and this Spicy Sausage Breakfast Hash recipe is sure to do the trick. It features a mix of potatoes, eggs, and sausage to give you the protein and energy you need to explore all day long.
2. One-Pot Chicken and Veggies
After a long day of hiking, canoeing, or fishing, the last thing you want to do is spend a lot of time cooking dinner. One of the most reliably easy camping meals around, this chicken and veggies recipe is perfect for those nights when you just want to relax around the campfire.
3. Shrimp Boil
Camping meals don't have to be all about hot dogs and hamburgers. This Shrimp Boil is a delicious, seafood-based alternative for those nights when you're in the mood for something a little different.
With just some heavy-duty foil and parchment paper, you can easily create camping meals like this one that are big on flavor and low on cleanup.
Camping with Farmstead
Roughing it in the great outdoors can be exhausting, but that doesn't mean you can't enjoy a delicious meal while camping. With Farmstead, it's easy to get all of the ingredients you need for a gourmet camping experience delivered right to your door.
Farmstead offers an AI-powered grocery delivery service that makes it easy for campers to get the ingredients they need to whip up delicious meals on the move, even for spontaneous camping plans.
Visit Farmstead today and get everything you need for a gourmet camping trip.