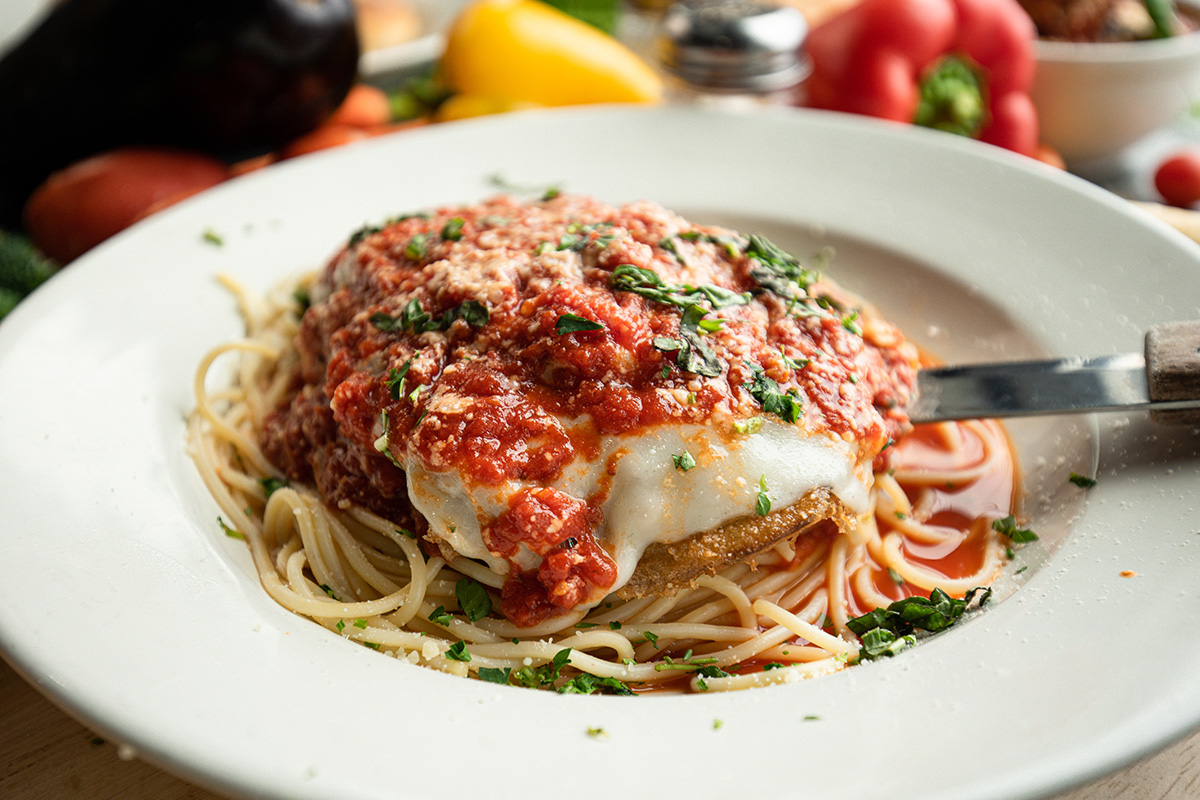 Chicken is the most widely consumed meat in the world. The average American consumes more than 90 pounds of chicken each year.
But did you know that in the 1800s, chicken was more costly than other types of meat? However, during World War II, a lack of beef and pork in the United States led to many consumers opting for chicken despite the cost. Now, delicious and affordable chicken recipes are ubiquitous and loved by everybody.
Chicken recipes are popular for a lot of reasons. They're affordable, simple to make, available locally, and versatile enough to go with almost any sauce or meal. Plus, you can buy chicken anywhere! Use Farmstead's grocery delivery service to get your fresh chicken and other ingredients delivered quickly.
Here are some of the top chicken recipes you should master to wow your housemates and guests.
Easy Chicken Recipes You Should Learn
Chicken Parmigiana
Chicken parmigiana is one of the most popular chicken recipes for dinner at par with lobster and steak. It is also among the most appreciated and frequently ordered chicken meals. Chicken parmigiana is made with bread crumbs-coated chicken breasts covered with tomato sauce and cheese. Cooking this meal can be tricky because the chicken could come out dry or not flavorful enough, but don't worry. We've prepared a simple chicken parmigiana recipe that's easy to perfect.
Butter Chicken
Indian butter chicken, though one of the best-loved easy chicken recipes, can be a little complicated to make. This simplified version of the Indian classic mixes chicken, tomato sauce, and a variety of fragrant spices in one pot to create a tasty supper that's just as wonderful as the one you'll get in restaurants, yet simple enough to prepare. Serve it over rice with a bit of cilantro to temper the spice.
Chicken Noodle Soup
We all have favorite instant pot chicken recipes that have select ingredients combined to provide flavors and warmth. Making homemade chicken noodle soup is not that hard, but combining all ingredients in a slow cooker makes it even simpler. Here's a noodle soup recipe to add to your easy chicken recipes list.
Some Food for Thought
Chicken is a universal favorite, so learning healthy chicken recipes you can serve every day or on special occasions is worth the while. Easy chicken recipes don't have to be costly, especially if you buy locally-sourced chicken and ingredients. These chicken parmigiana, butter chicken, and chicken noodle soup recipes are proof.